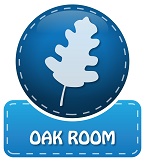 The ECCE room offers both a morning and afternoon session for the free pre-school year. The morning session runs from 9 am to 12 pm and the afternoon session runs from 12:30pm to 3:30 pm. Both sessions use the Montessori Method of Education to implement our Learning Tree Curriculum. Montessori observed that children learn by doing. She designed her materials so that children in the classroom may manipulate them and learn through self -discovery. Montessori found that every child has their own unique pace of development. The Montessori approach is based on trusting this natural process and following the child's lead rather than directing them. The child led approach is also the foundation for Aistear, the Early Childhood Curriculum Framework, which we use to devise our curriculum.
Our curriculum, The Learning Tree Curriculum, has firm roots established by highly trained staff. The trunk of our curriculum is the themes which are decided by the children and staff together. During Circle Time the children tell us what they would like to learn about during the theme, these are the branches that grow and expand our themes. Finally the leaves that decorate the tree are the artwork that the children produce.
We offer a wide range of activities such as science experiments, music, baking, art & craft and outdoor play. Ballet lessons and Stretch n Grow classes are available for all our pre-school children as an optional extra. Payment is made to the outside provider by the parent.
The ECCE team are, Lorraine Clyne BA (Hons) Early Childhood Education & Care and Rachel Lynch, Montessori Directress.