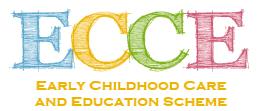 Check out when your child can join the ECCE scheme. Click the link below:
The Early Childhood Care and Education (ECCE) Scheme provides 2 free years of early childhood care and education for children of pre-school age. In general, children are eligible for the ECCE scheme if they are aged 2 years 8 months before 1st September of the year they wish to start.
Children usually attend 5 days a week for 3 hours over 38 weeks in the Oak, Pine and Cherry Rooms. Our morning session runs from 9:00am to 12:00pm. Should you require your child to arrive early/stay longer on a regular basis, charges will apply.
Our ECCE rooms are inspected by the Department of Education and Skills (DES) every 3 to 5 years. We were inspected by DES in 2017 and received an excellent rating. Click on the link to view the full report.
Department of Education - Early Years Education Reports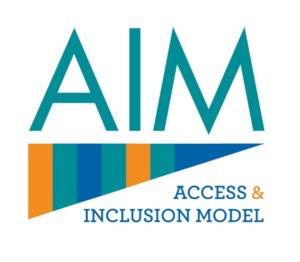 The Access and Inclusion Model (AIM) is a model of supports designed to ensure that children with disabilities can access the Early Childhood Care and Education (ECCE) Programme.  Its goal is to empower pre-school providers to deliver an inclusive pre-school experience, ensuring that every eligible child can meaningfully participate in the ECCE Programme and reap the benefits of quality early years care and education. https://aim.gov.ie/
Rachel Lynch is Higgy's Inclusion Co-ordinator (INCO).
Places fill up fast for September! It's never too early to book so call in today and book your child's place! Or call us on 053 9480432.
​